Win free product and discounts with our giveaways!
Enter to win a free Variety Pack!
Sell the products in your store or give them to family and friends. Entries accepted until Friday, August 14 at 11:59 pm PST. One winner will be announced on Monday, August 17 at 1:00 pm PST. Limit one entry per customer per giveaway. Good luck!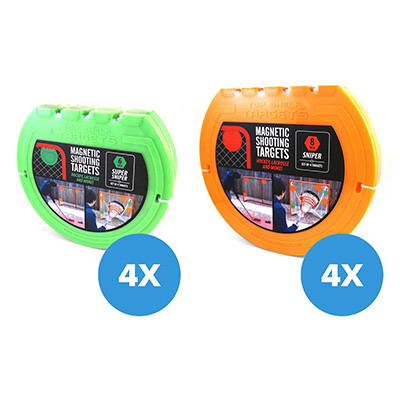 Small Variety Pack
4X [6-inch 4 Pack]
4X [8-inch 4 Pack]
Order magnetic shooting targets for your store today!